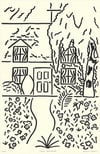 Riso print on Mohawk Superfine Soft White 80 lb. cover paper. Made entirely in Montreal, Canada. Signed and numbered. Each print is unique through the risograph printing process.
11 in x 17 in.
*Free pickup for locals living on the island of Montreal with promo code PICKUP.
—
Imprimé en risographie sur du papier cover Mohawk Superfine Soft White 80 lbs. Conçu/imprimé entièrement à Montréal, Canada. Signé et numéroté. Chaque affiche est unique grâce au processus d'impression de la risographie.
11 po x 17 po.
*Pour les habitants de l'île de Montréal, vous pouvez éviter les frais de livraison et venir ramasser votre commande gratuitement avec le code promo PICKUP.